Most Wanted
Every week, we compile and distribute our Most Wanted fugitive list at the request of our law enforcement partners. In 2019, we featured 421 wanted fugitives. Through tips, police fieldwork, and self-surrenders, 172 wanted suspects were arrested.
Crime of the Week
The Crime of the Week spotlights an unsolved case from one of our law enforcement partners that is distributed and publicized through local news media and our social media profiles. Our Crime of the Week has helped solve homicides, aggravated robberies, identity thefts, and much more with the help of tips submitted by the public.
Campus Crime Stoppers
Our organization partners up with schools throughout the area. Through our Campus Crime Stoppers Program, students can report illegal activity happening on their school campus without fear of retaliation. Students may also qualify for a cash reward if their tip leads to an arrest or disciplinary action.
We Can't Do This Alone!
Crime Stoppers of El Paso relies on both the information and generosity of the community. Without the public's help, our program would not be as effective as it is. To help us continue the fight against crime, please visit our Support Us page to make your tax-deductible donation.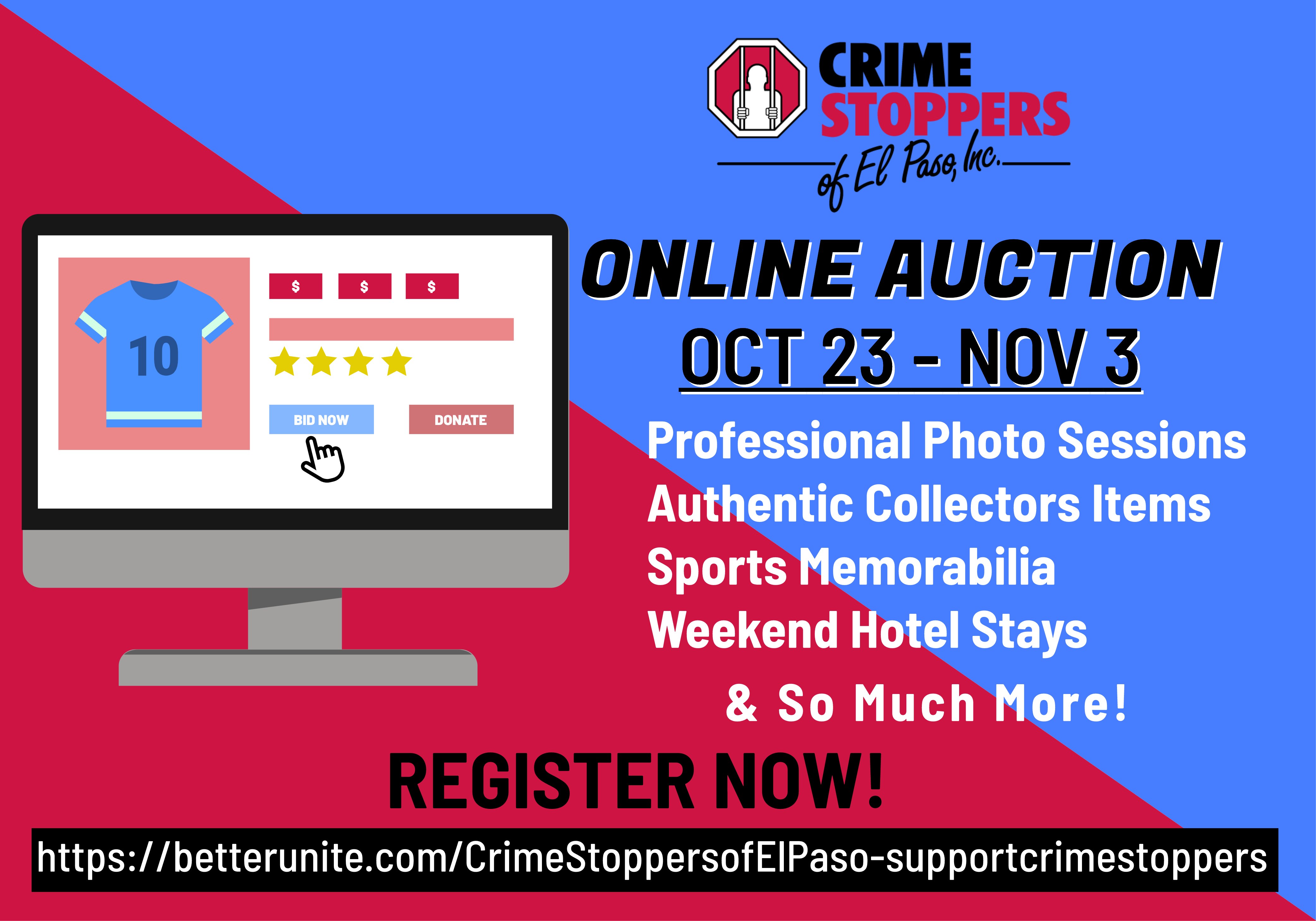 Sign-up today for our first online auction, Oct 23 - Nov 10. Don't miss your chance to bid on authentic collector's items, one-night weekend hotel stays, professional photo sessions, and so much more! To Register, please visit http://bit.ly/CSEPAuction.
FOLLOW US ON SOCIAL MEDIA ↓